Slow living retreat Programming
The 2021 Virtual Retreat includes three 75-minute workshops led by makers and thought leaders in the sustainable fashion, food, and lifestyle spaces, as well as a movement class and musical presentation.
Book Your Ticket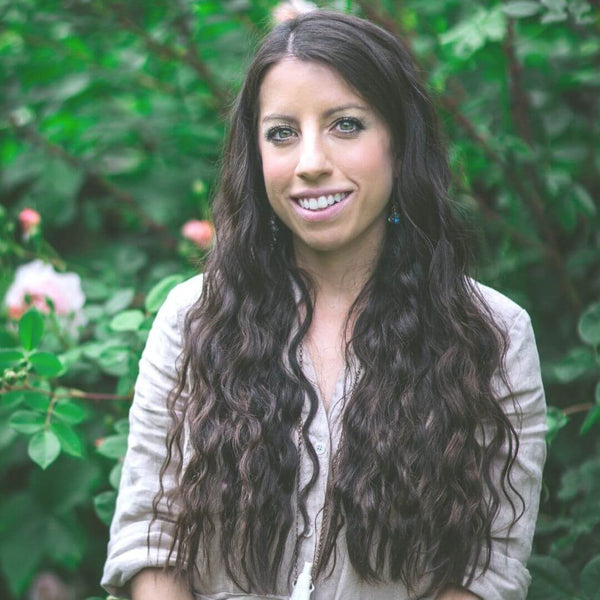 Intentional Design
Eva Kosmas Flores
Eva is a photographer, chef, cookbook author, educator and entrepreneur turned homesteader. She is the author of First We Eat, a gorgeous reference on seasonal cooking that celebrates the beauty of the Pacific Northwest, Mediterranean influences, effortless and stylish presentations, and simple preparations. Her blog, Adventures in Cooking, expands on her love of food as well as her journey transforming 29 acres of clear-cut forest land into a homestead.
About The Workshop
Intentional Design for Slow Living
Join Eva Kosmas Flores in this session devoted to sustainable design! This past year has had many of us eyeing the in's + out's of our home and workspaces, deeply desiring to spruce things up. In this seminar, Eva will share her guiding principles of design to ensure that you're creating a timeless and breathtaking space, as well as recommendations + resources on how to do so sustainably. She'll dive into the ways you can celebrate and respect the beauty of nature in your home, (and without breaking the bank, either!) If you're ready to up-level your design + styling skills, this session is for you!
Follow Eva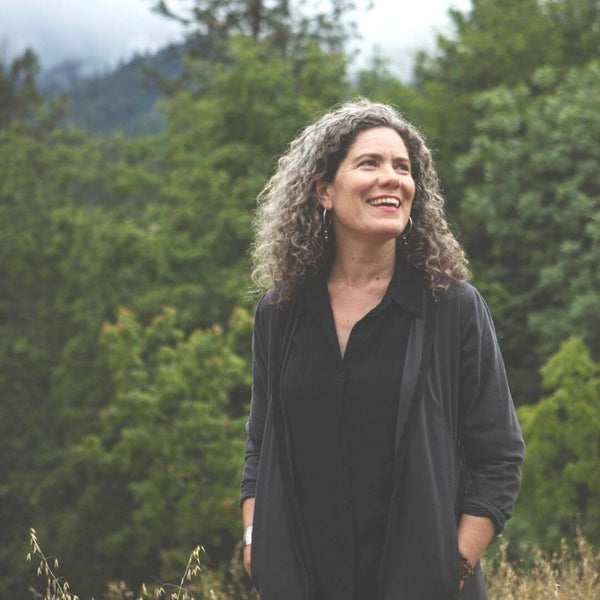 Simple Seasonal Gifts
Kirsten Shockey
Kirsten K. Shockey is the author of five books, including her best-selling cookbook Fermented Vegetables. Kirsten and her husband Christopher got their start in fermenting foods twenty years ago on a 40-acre hillside smallholding which grew into their local organic food company. Kirsten realized that her passion lay in the wish to both teach people how to ferment and push this culinary art to new flavors. She leads experiential workshops worldwide and online at fermentationschool.com helping people to make, enjoy and connect with their food through fermentation.
About the Workshop
Simple Seasonal Gifts: Winter Fermenting to Enjoy and Share

In this workshop, Kirsten K. Shockey will share recipes, ideas, and tips for winter warmth through fermentation, and you will learn to make your own fermented mustards! These simple-to-make ferments are anything but simple in flavor. Through demonstration, you will learn how to make a Fermented Bavarian Sweet Mustard, Horseradish Mustard, and how mustard seeds are used in delicious Indian-inspired achar fermented relishes. These beautiful mustard-based ferments are stable and can easily become delicious, nutrient-dense sustainable gifts for those you love most.

Follow Kirsten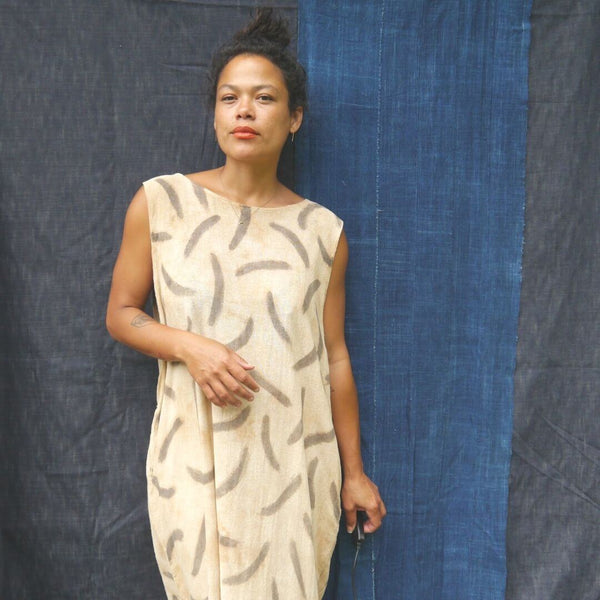 The Magic in the Making
Christi Johnson
Christi Johnson creates mystical garments that blend elements of botanical dyes with handcrafted stitches. The resulting textile talismans honor the body, its boundaries, its extensions, and its relations to the world and cosmos around us. She works from the belief that through self-expression, we discover our power to transform our worlds. As a teacher, Johnson also offers workshops in natural dyeing and embroidery and has created kits and booklets for students and DIYers. Her garments, booklets, kits, and embroidered artwork have sold at maker studios and boutiques across the nation.
About the Workshop
Stitch Wish Workshop: The Magic in the Making
In this workshop, you'll learn how working with embroidery can transform your clothes into talismans that embody any energy or intention you desire. You will learn to make your own magical talisman, and through a guided visualization, you'll be accessing imagery from the depths of your subconscious. You'll also learn how to translate your talisman design into embroidery, turning a few basic stitches into infinite possibilities and developing a deeper understanding of magical symbols. Get out of your mind and into creative action!
Follow Christi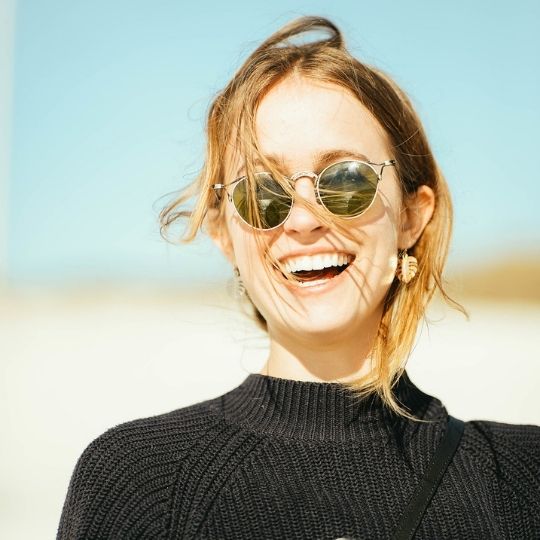 Morning Yoga
Amanda Agricola
Amanda is a 200 hour RYT certified yoga teacher with trainings in Tantra and Emotional Anatomy and a rigorous interest in Ayurveda, the nutritional sister science of Yoga. She has spent the better part of a decade learning to use movement, yoga, and meditation to regulate her nervous system and bring relief to pains in her physical body brought on by daily activities and environmental stressors. In 2018 she started a clothing brand called Flowy that makes comfortable and sustainable athleisure wear that honors the earth and upholds yogic ideologies such as non-harming. It is her greatest pleasure in life to share these principles, gifts and techniques with others. 
About The Session
When we learn to live in harmony with the seasons we align our body's intelligence with that of the earth. Our immune system functions better, our moods can be more regulated and it is a wonderful way to stay connected with mother earth. This morning yoga class will focus on the rhythm of Winter, a season that encourages slowing down, integrating and restoring. We will utilize breathing, body drumming, and slow, mindful movements to give the nervous system and immune system a much needed reset. We will end with a guided meditation and visualization to align with the energy of the earth and this slow-living community.

Follow Amanda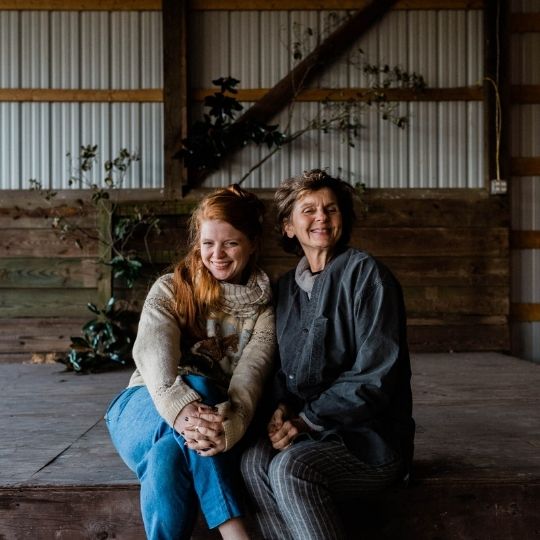 Community Session
Mary & Emma Kingsley
Looking to connect and share ideas with other like-minded Lady Farmers? Wondering how to get started on your slow living journey? Have a favorite episode of The Good Dirt podcast you'd love to discuss?

Send in your thoughts and questions for Mary & Emma ahead of time and join us for a Community Session to kick off our day of workshops.
Send a question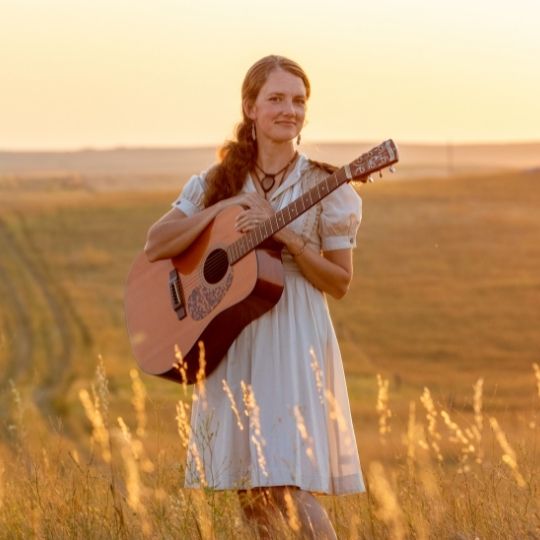 Musical Guest
Eliza Blue
Eliza Blue is a shepherd, folk musician, and writer residing in western South Dakota. She writes and produces a monthly audio "postcard" from her ranch for South Dakota Public Broadcasting and Prairie Public Radio, and just released her first book, Accidental Rancher, last year. Her writing has also been featured in the New York Times and The Guardian and she is a regular columnist for The Daily Yonder, a national publication for and about rural people.

About the Session
Eliza will share excerpts from her latest program "Songs from the Soil" - a presentation that captures a slice of rural life through stories and songs.  Blue's lyrics and prose celebrate the iconic landscapes of the Northern Plains and the unique culture of the grasslands while also considering the role of human enterprise within the grassland ecosystem now. What is our place as 21st-century agriculturists in preserving and promoting the culture of a place while also working to become "better ancestors" and better denizens of the lands we cultivate?"
Follow Eliza